Tall and slender plants with very small flowers spotted in the vicinity of Mercatello sul Metauro (PU) by Mimmo Rossi must be ascribed to this late-flowering subspecies.
This is the first documented record for the Marche. Further sites will very likely come to light.
The orchid has also been recorded for Emilia-Romagna, Umbria and Tuscany.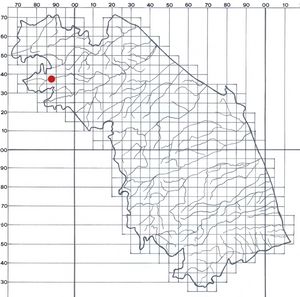 Literature:
-DE MARTINO, E., MARCONI, G, CENTURIONE, N. (2000), Orchidee spontanee dell'Emilia-Romagna: guida fotografica al rincoscimento, Bologna (p.198).
-GIROS (2009), Orchidee d'Italia: guida alle orchidee spontanee, Cornaredo (MI), (p.212).