This rare species can be found in the Sibillini Mountains and in Monti della Laga, where it flowers in July in high mountain pastures from 2000m to 2200m.
Antonio Bertoloni mentions in Flora italica (1853) that the species had been found near Macera della Morte (AP) on the southern boundery of the Marche by Antonio Orsini.
In 1895 Luigi Paolucci and Federico Cardinali describe it for the pastures of Monte Rotondo (MC). It has since been found also in the pastures of the adjacent mountains in the Province of Fermo.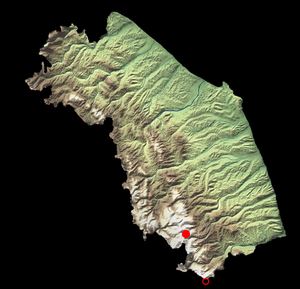 Literature:
-BERTOLONI, A. (1853), Flora Italica, vol. 9, Bologna (p.575).
-CRESCENTINI, R. & J.M.I. KLAVER, Orchidee Spontanee della Provincia Pesaro e Urbino, con osservazioni sulle specie delle Marche, Pesaro, 1997 (p.263).
-PAOLUCCI, L. & F. CARDINALI (1895), "Contributo alla flora marchigiana di piante nuove e di nuove localitą per alcune sue specie pił rare", Malpighia, 9:125-35 (126).
-RATINI, P. & P.L. PACETTI, "Conferma di Nigritella widderi nelle Marche" (2000), GIROS Notizie 15:23.
-ROMOLINI, R. " Nigritella widderi nelle Marche", GIROS Notizie 12/13:24-25.